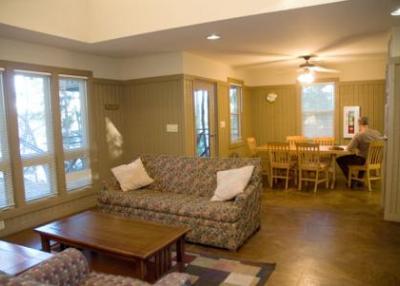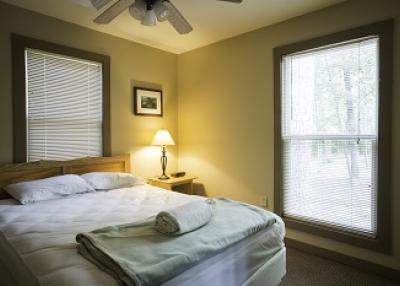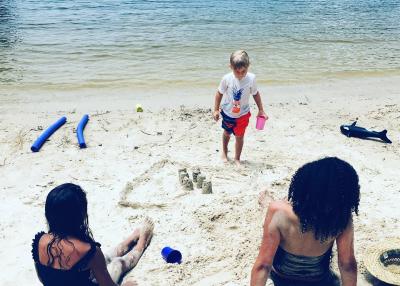 337-286-9075 or Toll Free: 877-226-7652
Sun-Thurs: 8 am - 5 pm; Fri-Sat: 8 am - 10 pm
southtoledobend@crt.la.gov
South Toledo Bend State Park has wasted no time in becoming a favorite for locals and visitors. The park, located close to the Toledo Bend Dam on the far southern shores of the lake, offers all new glamping, RV camping and cabins. There are plenty of bald eagle spottings in the area! The park features an Interpretative Center, displaying informational booths about the fish and wildlife native to the area.
RV pad amperage: All pads have 20 amp, 30 amp, and 50 amp; water hookup
NEW!! - Glamping Tents are furnished with a queen-size memory foam mattress, side tables, and a propane tent heater. A picnic table, fire pit with a grill, a solar shower, and portable camp loo are also provided, and campers are able to use the park's restroom facilities as well. There is an additional pop up tent provided for extra guests, but you will have to bring your own air mattresses/sleeping pads for this tent. 
Lodging details: Refrigerator and microwave in cabins. There is a grill accessible.
Meeting facilities: One meeting room (accommodates 60 people), Visitor's center.
Handicap Accessible sites: Cabins 2 & 13; Campsites 33 & 54; Primitive site 1
Fishing & Boating amenities: Boat ramp.
Gates open
Recreational-related amenities:
Off-Highway Vehicle Trails- open daily from 8:00 am - 5:00 pm​
$15 per machine per day
$100 annual pass
Helmets required!
Designated swimming area
Beach
Hiking Trails- Lakeview Nature Trail & Hippie Point Trail
Pets:
This is a pet-friendly facility. Pets must be on a leash or crated at all times, and are not allowed in cabins. Call ahead for any specific details.
Rates:
Entrance Fee- $3 per person, Free for seniors (62 & over). Free for chilldren 3 & under.
Conference Room $160 a day - Capacity is 60 people for both Conference and Theatre set-ups
Primitive Tent Camping-$18 per night - 5 sites available 
Tentrr Glamping tents -Single -$70-$85 per night; Double-$119-$139 per night; 11 Glamping Tents - 9 single tents and 1 Group site with 2 Single Tents for family & friends 
Premium RV campsites - $25-$33 per night Oct-Mar, $22 per night Apr-Sept - 13 Premium campsites (4 pull-through sites, 6 prime locations sites, all with water and electrical hookup).
Improved RV Campsites- $20-$28 per night Oct-Mar, $22 per night Apr-Sept - 42 Improved campsites (water and electrical hookup).
Cabins- $150-$175 per night; 19 available (2 are ADA compliant). Cabins sleep up to 8 peoples with 1 double bed, 2 bunk beds and 1 queen sofa sleeper.
All major credit cards accepted.
Boat Ramp Lowest Usable Level: 163 msl.
Conference room
Grill
Handicap access
Internet
Laundry
Pavilion
Pets
Shower
Cable / Satellite TV
Restrooms
Picnic tables
Tent camping
Boat ramp
Beach
ATV